Planning to buy a property? apartments in Hyderabad or villas in Hyderabad. It is better to think before buying one. Choosing a nice place also should be considerate while planning. While some opt for apartments others go for independent houses while investing. It all depends on the budget which a person has. In general sense people who cannot afford a higher rate of the budget go for the apartment. While the people who enjoy more benefits and privacy go for an independent house which is a kind of villa in the modern world.
About villas in Hyderabad
The villa is a blooming word in today's real estate world. The villa is a luxurious private residence built for a family in a community. They have a common gate and a compound wall independently for each villa. Over the past few years, villas in Hyderabad is witnessing a shift in residents behavior. Once known as a traditional market, at present it is managed with high-rise apartments and opulent villas.
Why Villas in Hyderabad
First of all, let's congratulate for opting to buy a home in a preferred city called Hyderabad. The reason why Hyderabad is a great city is, it has many attractive places. IT hub is one among them. Hyderabad, which is a developing place, a capital city of Telangana state. It is a significant center for technology companies. It is a paradise for many upcoming malls and restaurants.
In Hyderabad, the real estate business is undergoing a drastic change. The demand for villas in Hyderabad has been rising, due to the influence of the working population. Wealthy people regularly prefer villas in Tellapur, Gachibowli in Hyderabad. Buying villas in Tellapur, Manikonda, Ghatkesar, Shamirpet, Kompally, Shankarpally, is the best option.
Villas in Tellapur
Tellapur is a village which is fast-growing, with its importance in Hyderabad. It has many gated communities which are starting its projects and progressing. It employees can easily commute without any hassles. Though the area is still developing, many builders are looking out for opportunities to start their projects. This area attracts many IT employees who work in Polaris, Microsoft, Wipro. This is the area which is very close to ORR.
It permits its residents to enjoy elevated roads and have access to different areas of the city. The flyover that connects to different parts of the city like Lingampally to Nallagandla reduces the traveling time. The area offers both high-end apartments and mid-range housing options. Mainly, Tellapur the vicinity of Osman Nagar, Nallagandla are designed with excellent amenities. Residents are generally waiting and looking out for buying villas in Tellapur. They are waiting for the intended development to take place.
Kompally
Kompally is quickly developing and its prime locality in Hyderabad. Within a less time span, this area has changed from a village to a residential hub. It offers a quiet place for its residents in this crowded city.
Ghatkesar
It is located in the outskirts. It offers many options to buy villas at reasonable prices. Additionally, this area is connected with different parts of the city. The metro line is extended to Ghatkesar which is one of the reasons people are opting for.
Shamirpet
Shamirpet, called as Vaccine hub of India, is located in the north corner of Hyderabad. There are many biotech companies in this area. It provides a feeling of rural living with minimum population and traffic. People choose this place for luxury villas in Hyderabad. It is provided with better infrastructure.
Shankarpally
Shankarpally is a quiet place which offers the advantages of designing house among the rich green landscapes presenting a serene, elegant surrounding. The villas are available to suit all class of residents.
Adibatla
Adibatla and its surrounding places are becoming a prime area. There are many IT sectors, Aerospace and Defence Hubs. At present the rates are low. TCS has begun its operations, Aerospace projects have also been in operations. Ibrahimpatnam, Adibatla are principal locations for investment. It is better to invest in such low-cost areas while it is developing. Even the investment is low, after four to five years the land rate will rise
Why one should invest in a villa
As residents step into a villa they find all new world with luxuries everywhere which match their taste. At every stage, residents find an unblemished combination of space and stylishness. Opting to invest in the city of Nizams, these are the top features which the residents have to look for before considering to buy one.
Villa provides a greater freedom of enjoyment than an apartment
It provides the freedom of building the infrastructure according to one's whims and fancies.
In future, one can modify their villa according to the latest technologies.
one can grow plants according to their interest and garden their houses with beautiful trees.
Villas provide a safe secured place to live in with a highly effective maintenance.
There is always a room for expanding when the family member grows.
The time for constructing a villa is much faster when compared to the apartment. So, builders can handover the villa on the desired date.
A Villa with its park and embellishments speaks about the person's style of living. People buy villas to enjoy their richness, elegance and unique behavior.
one can enjoy their free time on a terrace or balconies with such a beautiful landscape.
Some villas give flexibility of designing your interiors. while others give complete freedom of designing the residence entirely. one can enjoy much freedom in constructing their villa.
As there is a lot of space in and around the villa without any restrictions one can rear their pets.
The appreciation value for Villa is much higher which compared to the apartment.
one can opt for an eco-friendly environment by having rainwater harvesting or constructing solar energy etc. making one's home more economical to live in.
Villas gives you more freedom without any restrictions.one can fly anywhere like a bird without restricting themselves. But to live in an apartment one has to follow the community rules and regulations.
The rental values in these villas would be high.
Amenities provided
Villas provide the following facilities for every resident for their better living conditions:
Swimming pool
Gymnasium
Multiple halls such as meditation hall, party halls,
A play area for indoor games as well as outdoors. one can have a tennis court and a badminton court.
Clubhouse for different meetings.
Library where one can get various kind of books
Heath centers and
In the cafeteria, one can share their recipes with others, celebrate their festivals with other residents not only festivals they also have a scope to celebrate special events and with a combined gesture listen to spiritual discourses.
Water recycling: Villas preserve and recycle the water for the use in farming and other living purposes. We collect water from rainwater and ground-water.
Energy utilization: Some villa utilizes the solar power which we acquire from the sun. This solar power is connected to different utilities so that residents can use it for their daily purpose.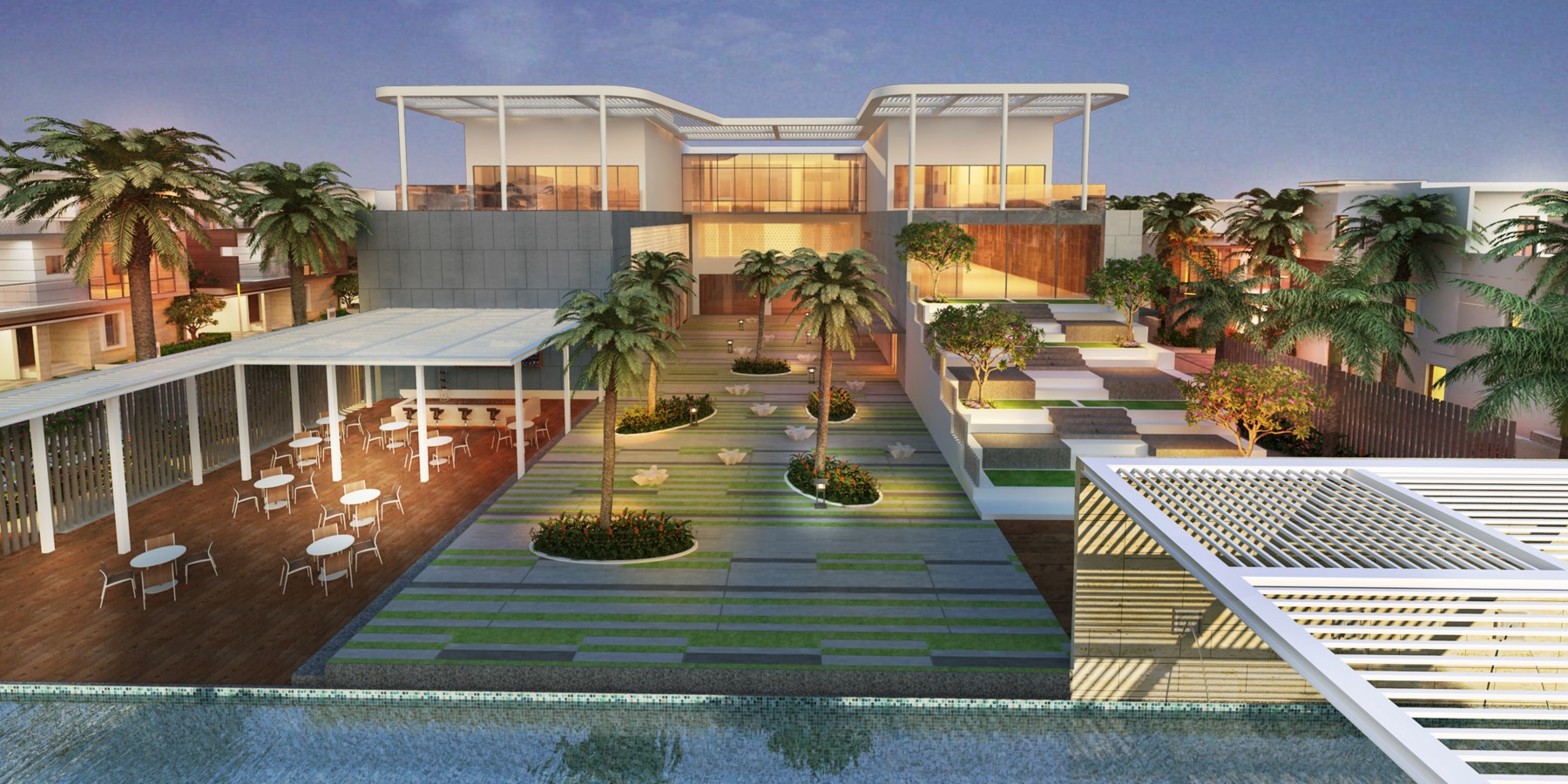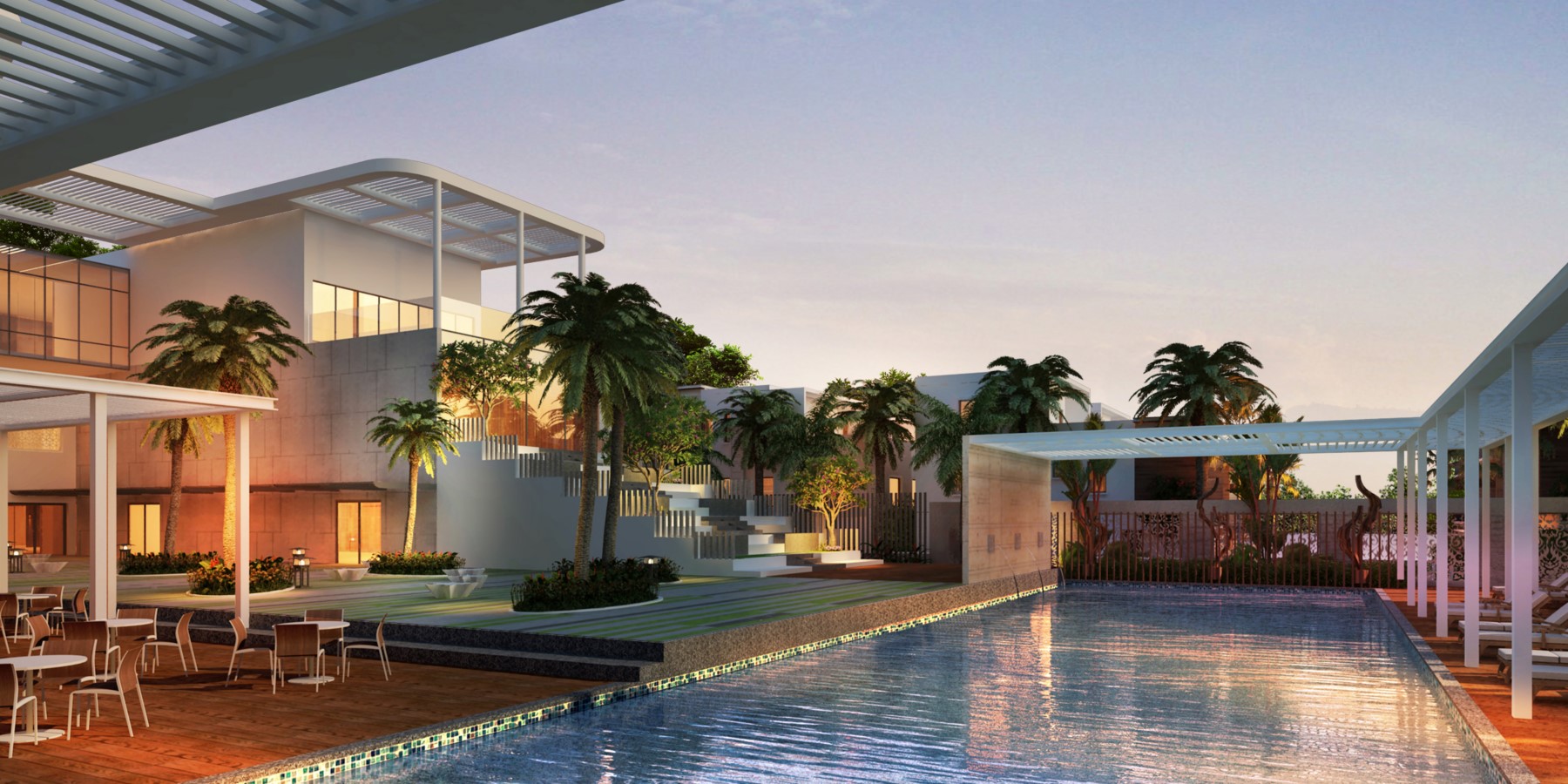 Mission
Villas provide hundred percent satisfaction to their residents by providing all the facilities and solves all the problems. The prices which we fix are according to the current trends. Some world-class clients investigate the infrastructure and deliver a number one product with much space around and give one a comfortable living.
Home is where the memories lie, that is true in our sense. Residents prefer to invest as they think our constructions are the best in Hyderabad where memories are stored forever. Villas are generally customer-centric and provide best post-sales services by which they attract the residents. Villas in Hyderabad main mission is to capture the attention of the residents, so builders are loyal to them and provide high-class facilities to them.
Landscape
The villas are built in a space where they combine both the rural area and urban life history with fully air-conditioned spaces. By Implementing the latest technology, they have built a house with appropriate indoors and outdoors. The sliding doors enable one to enjoy nature by sitting at one's place. Enough windows to enhance the beauty of nature and the panels which provide air to set in by adding spaciousness into your rooms.
A well-lit room with an abundance of ventilation is an advantage to such villas. A room for security guards or servants is an added advantage and makes a peaceful and happy living. The foremost important goal for these villas is to develop a love towards nature on which we depend on.
Resale value
When buying anything you need to think of its sale value also. In Villas, the land gets appreciate though it goes through a process of wear and tear. The resale value is high when compared to an apartment. However, after 2-5 years the prices will drastically increase. Most projects are in the starting stage construction.
Why Muppa
We find many builders today. Once evaluate before deciding from which builder to shortlist from Choosing for one builder who is reliable and trust is very essential. Understanding their past work and the privileges residents are getting in the prospective hoses are also crucial. Muppa provides luxurious villas located in Tellapur, Hyderabad that decorated with modern amenities.
Muppa Projects, is well known for quality homes, with a timely delivery and superior services. Its business has been growing for the past few years. Its a well built with its gated community features. Safety should be the prime concern while choosing any property. Muppa takes utmost care to provide safety for its members. Residents get the best security, both electronic and human. This is an essential aspect of gated communities.
It provides a unique infrastructure. Many residents are not willing to stay in a conventional way of living. They are looking for a novel way to and expecting developers to construct exclusive homes for them. by Incorporating unique lifestyle Muppa is achieving to attract their residents.
People are always looking for superior interiors because it is creating luxury living spaces like villas in Hyderabad. Everyone can access such features. The interiors are designed by focusing on timeless designs. The designs are crafted as current as tomorrow as it is today. It also provides a feeling of elegance that includes a well-conceived atmosphere with exciting and beautiful materials.
Apart from planning permission, builders also need building regulations approval. This ensures the safety and health of people around the communities. so to ensure the safety of people Muppa has taken Environmental clearance by SEIAA. HMDA also approved it.
It offers the best Architectural features with integrated space planning with an excellent design. It is constructed taking into account the vaastu and with earthquake resistant design.
Want to buy a dream house, and thinking of how to invest. No need to worry, Muppa ensures to get approved loans from different banks. Banks which they are tied up is HDFC Bank, ICICI Bank, Axis Bank, Punjab National Bank, Punjab National Bank Housing Finance.
Conclusion
Taking decisions while investing will be a prime concern. so why not invest in villas. Buying a villa in Hyderabad will never be a wrong decision. Villas in Hyderabad, a luxurious with high-rise residential area are the prime concern for every resident.
It is the best advice to invest in a villa. This is most suitable for residents who have customized requirements for investing and enjoying their luxurious lifestyle. Investing in a villa with a budget is always a primary focus, but now it is affordable. Amid the high property prices in metro cities, has become for people to invest in areas like Hyderabad. But Hyderabad offers the best reasonable villas which suit every class of people. It is undoubtedly an idealistic affair in buying these villas which dictate the lives.
So it is always better to be safe than feeling sorry. Planning the needs, location, family needs, price payment options, the reputation of the builder all makes a prime concern before buying. Investing in residential is a long-term decision, so it is advisable not to mess with that. Above all, seeking legal opinion, the payment options also come into play while deciding. hope everything works well and will while buying a villa.